Contrastive Analysis of Collocations Which Denote Children in English and Serbian
Keywords:
electronic corpora, collocations, nouns which denote children, English, Serbian.
Abstract
The study of meaning can refer to the study of collocates and the way they affect words that they commonly collocate with. The aim of this research is to contrast collocations which denote children in English and Serbian, in order to establish collocates and their role in word meaning. By contrasting the collocations, the aim is to determine the similairities and differences between the aforementioned languages. The research is based on the British National Corpus (Davies, 2004– ), Collins COBUILD English Dictionary for Advanced Learners (Sinclair, 2001), the Corpus of Contemporary Serbian of the Faculty of Mathematics, Belgrade University (Vitas and Utvić, 2013– ) and Rečnik srpskohrvatskoga književnog jezika 1–6 (Stevanović et al., 1967, 1971, 1973, 1976). The results of the analysis point to the conclusion that nouns which denote children have the same meaning in English and Сerbian. The contrasting characteristics are concerned with different syntactic and semantic attributes which produce different collocations. The contrasting characteristics are also concerned with different cultural influences reflected on languages. The collocates demonstrated that culture and society in which languages exist influence their lexis while, because of the differences in their syntactic and semantic attributes, the contrastive analysis of collocations should include all types of lexical parts of speech with adjectives as key noun modifiers.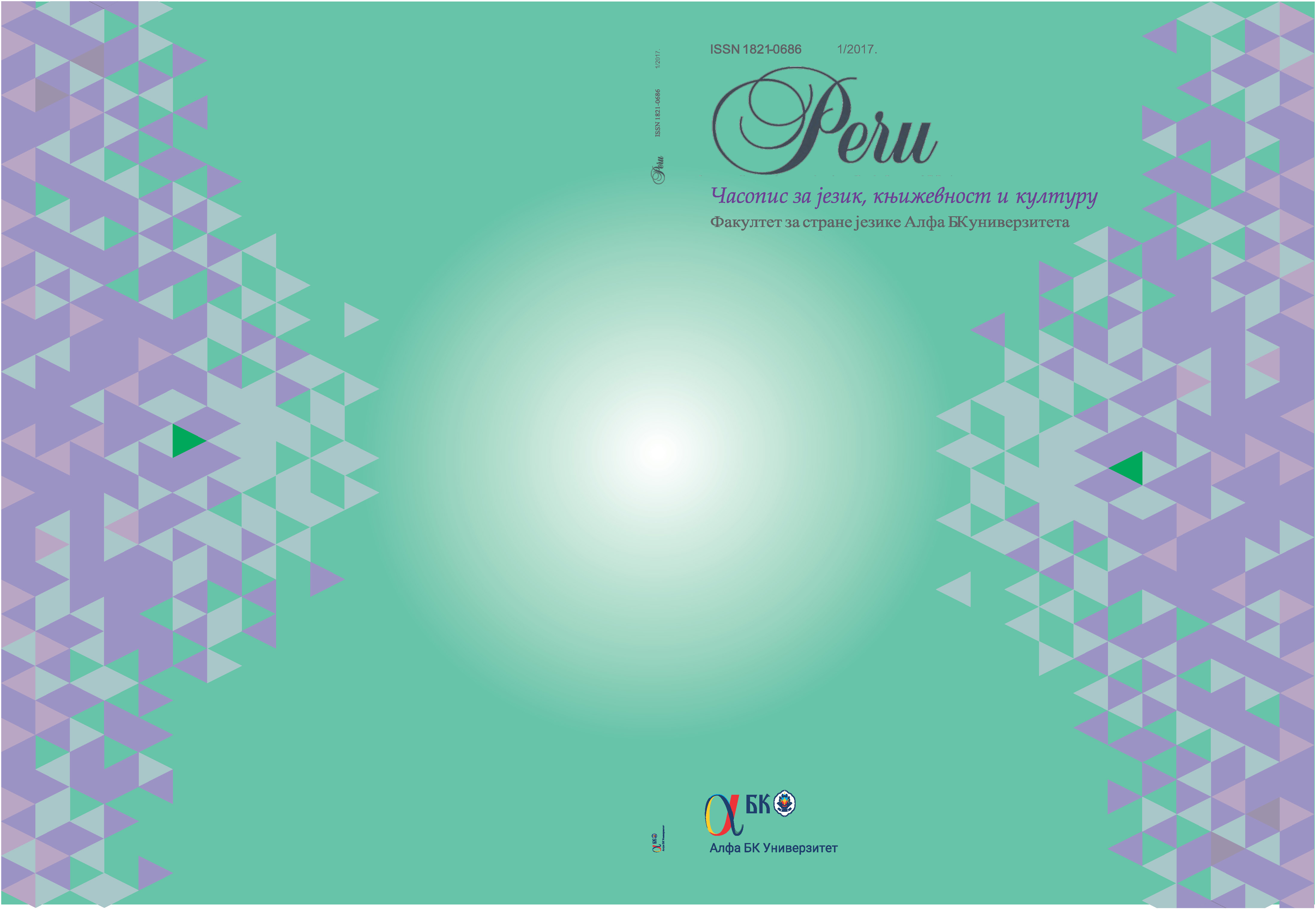 Downloads