THE THEORY OF LOVE IN ERNEST HEMINGWAY'S PROSE FICTION: BETWEEN THE EROTIC AND THE MORAL
Keywords:
Ernest Hemingway, Robert Wagoner, love, morality, eroticism, sexuality
Abstract
As a concept and phenomenon, love has been a subject of exceeding interest to numerous philosophers, sociologists and psychoanalysts, who observed that it was barely conceivable to provide a distinct definition of love due to the fact that its forms and perceptions changed along with society. Love in its various forms inextricably permeates the majority of Ernest Hemingway's prose fiction. Although much has been written on sexuality and gender identification in Hemingway's works, the theme of love has been largely neglected. Ernest Hemingway is a writer in whose prose fiction one can notice the tendency toward a subtle listening to the world. His fiction expresses different attitudes towards Victorian heritage and socio-cultural circumstances at the beginning and the middle of the 20th century. In the period between the two World Wars, the first alienation occurred among the people who witnessed horrific scenes on the battlefield. As the victims of war destruction, they have become incapable of properly dealing with reality, which has resulted in creating a sense of isolation, anxiety and loneliness. Those who survived these war sufferings, if not physically, have become emotionally paralyzed by terrifying events and experiences.
Therefore, Hemingway deals with the subject of love through images of passion,
desire, and betrayal. The author puts in front of the readers a pessimistic vision of love
according to which love relationships that emerge in a war environment inevitably lead
lovers to ruin.
The aim of this paper is to examine the possibility of love existing in two Hemingway's short stories "A Very Short Story" and "Up in Michigan", which are based upon the concepts of erotic and moral love, in addition to the ways in which it is presented.
Analysis of the selected stories, based upon two out of six ideas of love presented by Robert E. Wagoner in The Meanings of Love, has served as a basis for uncovering the answer to the question of the characters' emotional relationships, individualization and sexuality from the perspective of the theory of love. In addition, we have attempted to provide an answer to the question of whether the fragmentation of discourse is a ramification of identity fragmentation amid sexes, which prevents them from coming together, that is, becoming one.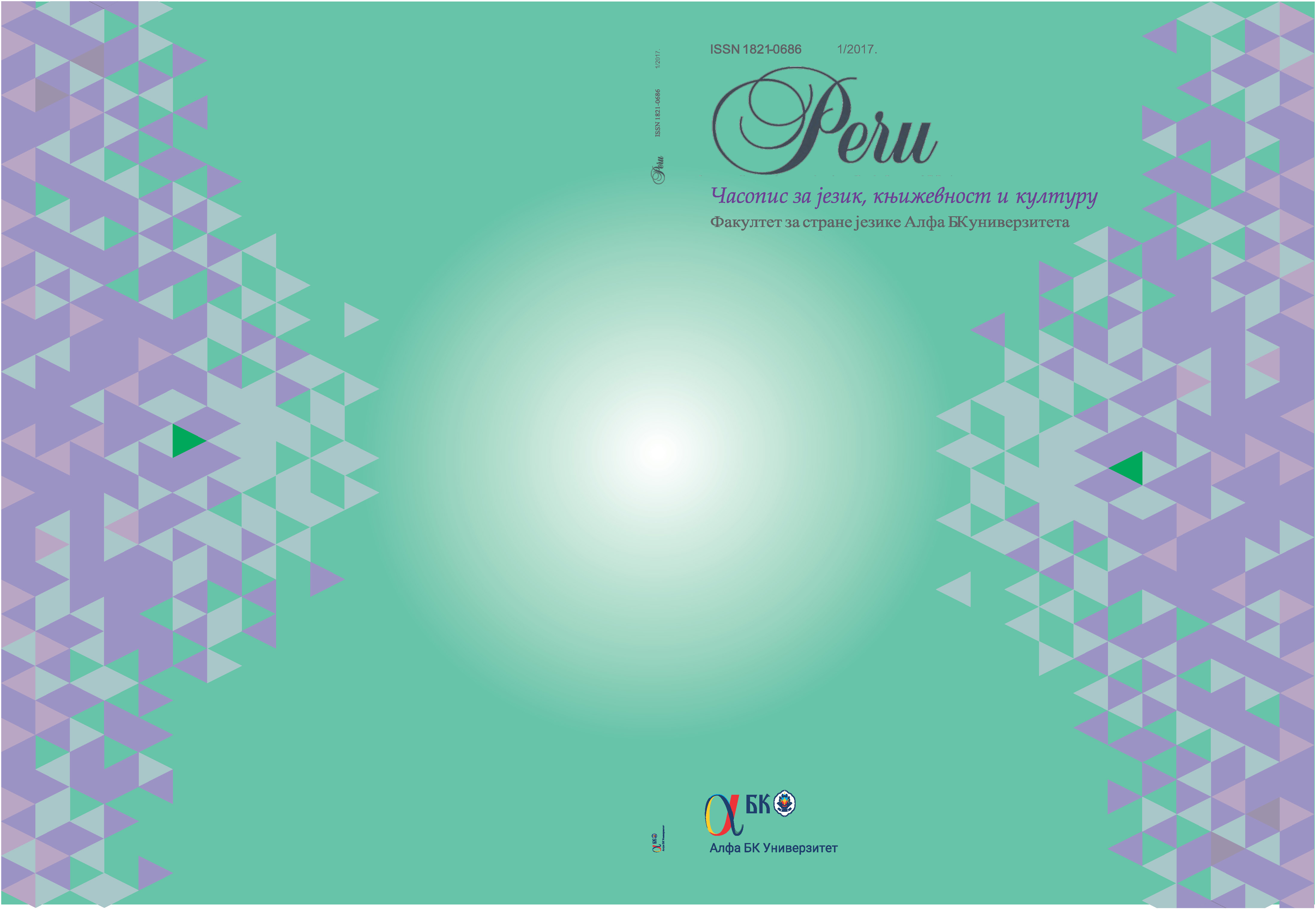 Downloads