NEMIRNI STIHOVI: IZRAŽAVANJE NOVE ŽENSTVENOSTI JEZIKOM CVEĆA U POEZIJI ANICE SAVIĆ REBAC
Keywords:
feminism, Anica Savić Rebac, the language of flowers, myth, poetry
Abstract
This article aims to analyze the important part of the poetry of Anica Savić Rebac which reveals the image of a woman who emerges from her personal, poetic garden, and transforms in front of her reader not into a silent figure, but into the one who owns her authentic voice. The article emphasizes the cultural and historical importance of the language of flowers and its phallogocentric use for such a long time. The language of flowers became a particularly important way of expressing female inner voices with female authors such as Anica Savić Rebac.
The first section draws attention to the poetry of Savić Rebac and the hardships she faced on her creative path – some of her male colleagues tried to sabotage the printing of her poetic work. The theoretical views of Anne Carson and Cindy Moore are applied in analyzing the authentic female voice and its importance in Savic Rebac's poems. The poetess wrote her poetry at the beginning of the twentieth century, and her contemporaries were Desanka Maksimović, Milica Kostić Selem, Isidora Sekulić, Jela Spiridonović Savić, and others. However, Anica Savić Rebac remained invisible for a while. For instance, Miloš Crnjanski thought her poetry was worthless and did not recommend it to a well-known publisher in Belgrade. At the end of the twentieth and the beginning of the twenty-first century, the poetical work of Anica Savić Rebac underwent fairer readings, interpretations, and evaluation, due to the great efforts of certain writers, critics, historians (Nada Marinković, Svetlana Slapšak, Ljiljana Vuletić, Žarka Svirčev, Laura Barna).
The results of this analysis indicate that Anica Savić Rebac creates a new meaning for flowers and herself without the fear of the possible consequences in the patriarchal world. By using the language of flowers, the poetess offers a feminist reinterpretation of different ancient myths. Of great importance for understanding the poetic voice of Anica Savić Rebac were the biography of Anica Savić Rebac written by Ljiljana Vuletić in 2002, as well as the feminist and psychoanalytic reading of her poetry by Žarka Svirčev from 2018.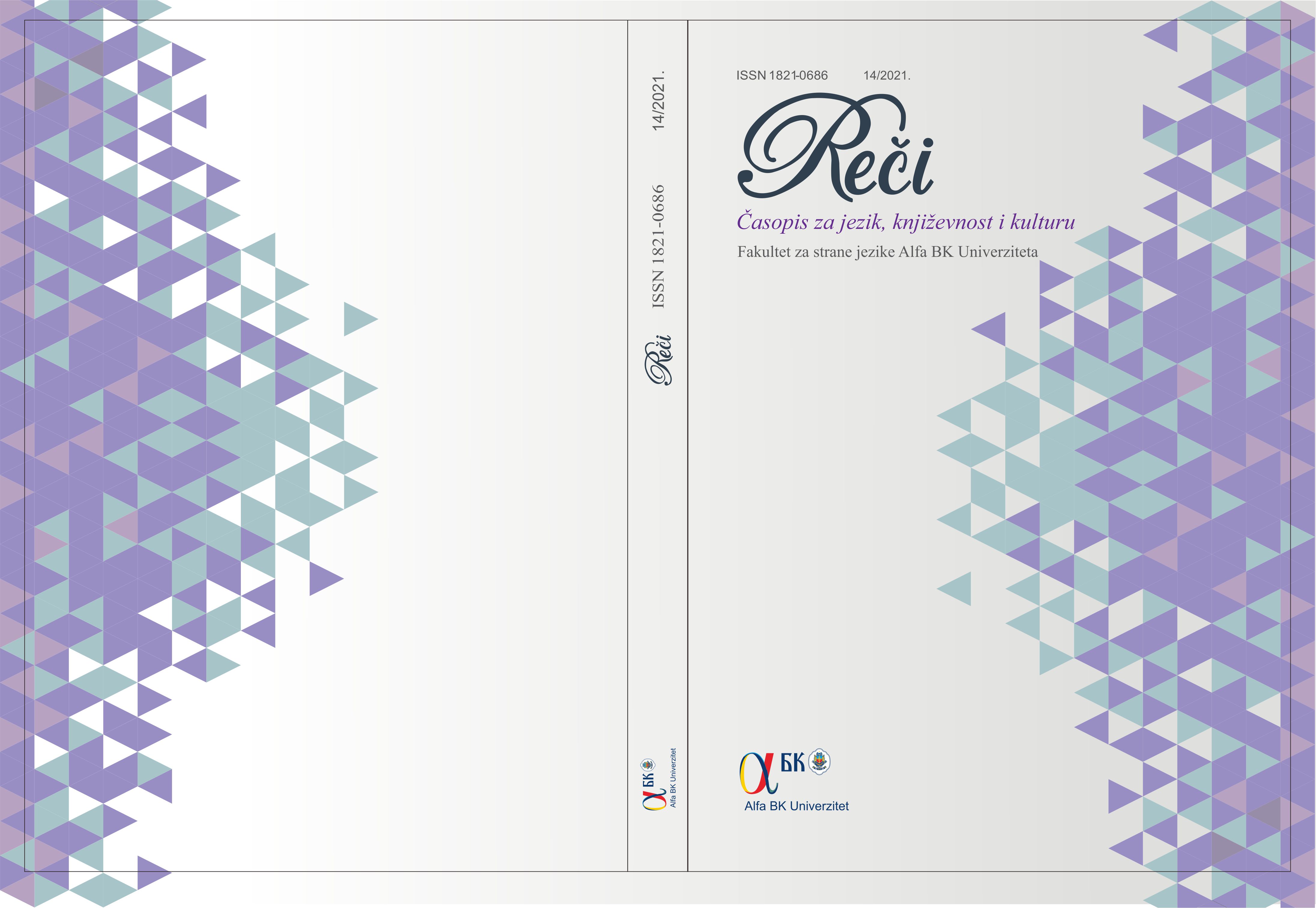 Downloads